Articles and Reviews
---
"Arts Awards Celebration to Honor Five on Nov. 8" Extra. The Daily Progress Entertainment Magazine 9/14/07
---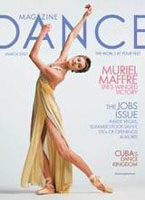 COPYRIGHT 2007 Dance Magazine, Inc. No portion of this article can be reproduced without the express written permission from the copyright holder.
(
Online Version)
With a resurgence of the crossover between dance and the visual arts, Dance Magazine looks at two cities where this trend has taken off: Charlottesville and London.
For over a decade now, a long, rolling tide of arts awareness has been surging across the U.S. in the form of "First Fridays." From Missoula, Montana, to Charlottesville, Virginia, cities have recognized the cultural and economic potential of "artwalks." On the first Friday of every month gallery openings, concerts, and performance series allow a maximum number of people to experience a maximum amount of art in the short span of one evening. Contemporary dance has caught this wave and used the intimate setting of art galleries and studios both to show work affordably and to generate a new level of interest from a growing audience.
Choreographer Miki Liszt Liszt has curated a First Fridays dance series at the McGuffey Art Center in Charlottesville for the past 12 years. Her dance studio is housed in the center along with visual art studios. During the monthly exhibit openings, Liszt stages low-tech performances by her own dance company and groups in the area.
"Building audience is difficult, especially for contemporary dance in a small town, says Liszt, "and the art crowd is a likely target group. With this kind of overlap, there's more opportunity for curiosity beyond what they're seeing on the walls."
As to the possible disadvantages of presenting dance in such an informal, occasionally chaotic environment (with wine, cheese, and the wandering order of the evening), Liszt says the interplay between the formal and informal can be both positive and negative. "It depends on how open you are to those other dimensions."
In England, dancers, curators, and artists are also exploring the space between different art forms. London's massive Tate Modern gallery has presented international dance artists such as Forsythe, Cunningham, and DV8 DV8 - Deviate, as well as emerging choreographers. Catherine Wood, curator of contemporary art and performance, says they select works that relate to Tate's core exhibitions. "We restaged Trisha Brown's Man Walking Down the Side of a Building," she says, "because her treatment of gravity and the weight of the body relate to the minimalist work we have on show."
Former dancer Emma Gladstone has created a series called Live Screen at Sadler's Wells Theatre, which presents cross-genre work in various spaces within the building. "We reach people who think they are not interested in one area of art and tempt them into another," she says. In November, Live Screen included Dancing in Peckham, Gillian Wearing's video art piece, where she dances as if in a nightclub, but alone and without music in a drab South London shopping center. Court, Angela Woodhouse's interactive performance installation, takes place inside of a shell-like form created from translucent white fabric pillars, corridors, sub-chambers, and a central chamber. A man and a woman perform an intimate duet to an audience of three, who are encouraged to interact with the couple.
Rajni Shah, artist associate at London's Chisenhale Dance Space, says the collaboration between gallery and dance can raise questions about space, flow, and the relationship between the performer and audience. While galleries are not always that different from theaters in terms of space, "What's radically different is what the audience brings to those spaces, the ways in which they watch, and the restrictions they do or don't feel," Shah says. These performances urge viewers to look and understand rather than be entertained. "The collaboration can be fertile, inviting new audiences to 'come closer' to dance."
---
---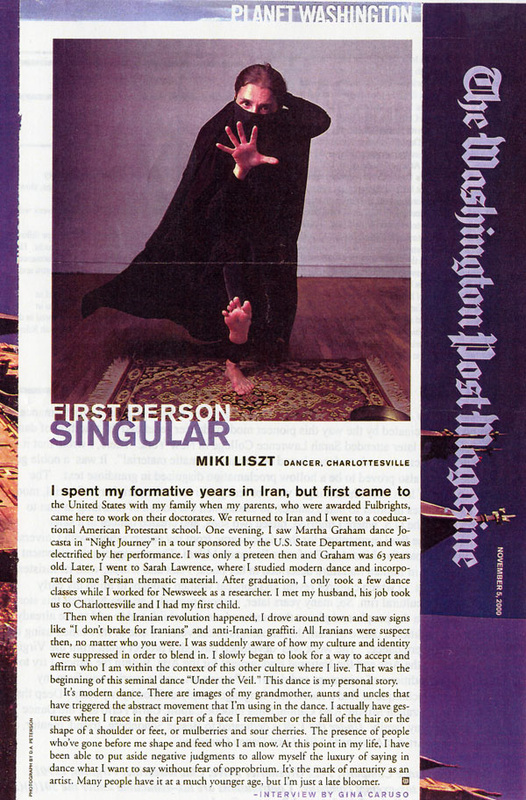 ---
---
---